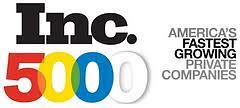 Inc. 5000
Every year, Inc. generates a list of the top 5000 most successful private companies in the United States based on their success over the course of a year. While there are a few other industry leaders that pump out a similar list, this prestigious compilation is different from the rest.
Over the past two years, SPN Solutions has been a part of this fine honor, among the impressive lineup of successful industry leaders.
2022 Inc. 5000 Award
SPN ranked No. 2,111 out of the top 5000 fastest growing companies in the United States, with a 283% 3-year growth.
INC. also ranked SPN Solutions
#130 in IT Services
#49 in Government Services
#91 in Virginia
#46 in Maryland
#114 in Washington DC.
2021 Inc. 5000
SPN ranked No. 1,888 out of the top 5000 fastest growing companies in the United States, with a 237% 3-year growth.
ISO 9001-2015 Certified:
ISO 9001:2015 specifies requirements for a quality management system when SPN Solutions is required to demonstrate its ability to consistently provide services that meet customer and applicable statutory and regulatory requirements, aims to enhance our customer satisfaction through the effective application of the system, including processes for improvement of the system and the assurance of conformity to our customer and applicable statutory and regulatory requirements.
With ISO 9001:2015, SPN is more competitive by offering services that are accepted globally; enter new markets easily; raise profits by offering products with increased quality, compatibility and safety; reduce costs by not reinventing the wheel and using available resources better; benefit from the knowledge and best practice of leading experts around the world.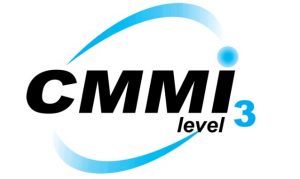 CMMI Level 3 Services:
CMMI is a capability improvement framework that provides SPN with essential elements of effective processes that we use to continuously improve our performance which sets us apart from the competition. SPN's appraisal at Level 3 demonstrates a proactive rather than reactive approach to program functionality, according to CMMI. It demonstrates our commitment to assuring our clients that we are prepared to always deliver the exceptional level of service, compliance, and operational maturity that our customers require and deserve.
SBA 8(a) Certified:
SPN Solutions is certified by the U.S. Small Business Administration (SBA) in the 8(a) Business Development (BD) and Small Disadvantaged Business (SDB) Program. This 8(a) certification enhances SPN's ability to compete in serving the Federal Government by providing business development assistance and the opportunity to pursue contracts specifically set-aside for 8(a) participants.