From deployment and implementation through flexible services management, SPN Solutions offer multiple capabilities to meet client needs. We have the ability to design and validate enterprise solutions that span multiple technologies, coupled with our ability to implement and operate complex solutions on a national scale across all channels, truly sets us apart. Our goal is to deliver on time, on budget and exceed expectations.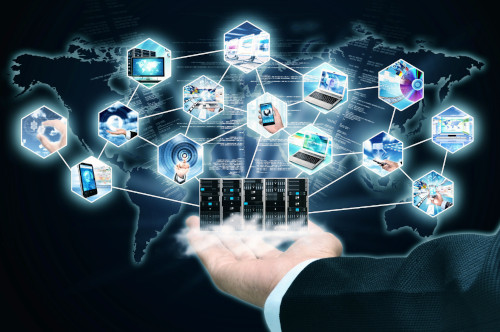 Tailored IT Services
Our project and consulting engagements give our clients access to the expertise of our engineers and technical teams to solve pressing IT challenges. We'll assess your pain points, then plan, budget, and implement your technology to ensure a resounding success.
Work from Home Solutions
Remote work is rapidly becoming the "new normal." SPN Solutions help many businesses who aren't ready for the IT complexity involved in standing up and maintaining secure systems that enable remote work. We assist our clients by troubleshooting their VPNs, applying the right filters to strength company firewalls, monitoring employee productivity, and helping keep their remote staff on track.
Distributed Infrastructure / Branch Buildout or Deployments
SPN Solutions can keep your business running smoothly while maximizing the value of your technology investments by performing technology buildout and upgrades to multiple branch locations.
For a smooth buildout or deployment, we provide the following services:
Project Management
Resource Planning & Execution | Communications Management | Change & Configuration Control | Budget Management | Risk Management
System Architecture
Systems Engineering | Site Delivery Design Packages | Technical Subject Matter Experts
System Deployment
Site Survey and Assessment | Site Readiness | System Deployment | Onsite Support
Server Migrations
At SPN Solutions, we believe that servers are the pillars of an organization's infrastructure, and even a few minutes of server downtime can seriously damage productivity. SPN Solutions can help you with any server-related IT tasks, from moving to a hosted computing environment, to upgrading your server hardware, simplifying your data center, or more.
Cabling Projects
At SPN Solutions, we prefer to provide our clients with an organized, accessible, and properly cooled system that's easy to administer. SPN Solutions engineering teams are passionate about well-cabled servers and data centers and will use that knowledge to ensure cabling doesn't get in the way.
Infrastructure Upgrades
Our team stays on the cutting edge of network infrastructure technology and can guide your team through their network upgrade, ensuring a smooth, efficient process. We make your network faster, improve security and improve scalability, or spend less time on administration. We'll guide you through the entire process, deploying the best new hardware for your needs.
Database
SPN Solutions applies modern database development solutions to implement your data management initiatives across a wide variety of sectors. As a proactive company of tech experts, we not only address your current issues but also resolve your future potential challenges by foreseeing them.
Networking
We offer a broad set of network deployment solutions with products ranging from campus access layers, WAN migrations, mobility, and data center networking. We will design, implement, and sustain network routing, switching, mobility or other networking solutions, we'll help you get up and running.
We Specialize In:
Application delivery controllers
Campus and LAN switching
Data center networking
SD-WAN
Wireless access and mobility
Data Center
We have extensive experience modernizing, moving, and consolidating physical and virtual data center infrastructures. We support seamless deployment of the latest technology and ensure reliability, flexibility, and performance across the enterprise.
We Specialize In:
vvvConverged Infrastructure
Hyper-converged infrastructure (HCI)
Storage Area Network
Facilities infrastructure
Server infrastructure
Hardware Storage, Staging, and Transportation
Companies are mostly faced with challenges relating to storing IT hardware such as Laptops, Monitors, Servers and Network Equipment, Medical Devices, etc after purchase and before final deployment at the client site.
To address these challenges, SPN provides the following:
Warehousing: We provide secure storage space to temporarily store equipment after purchase.
Asset Management: We apply asset tags on equipment, enter the asset information on the client's Asset Management database.
Staging and Configuration: We stage and apply basic or detailed configuration on devices in our staging area. We test device configuration locally before transporting it to client site for final deployment.
Transportation: We transport equipment from our storage and staging site to the client's location located locally within the Washington, DC area or within the continental US.
System Deployment: We deploy systems such as laptops, desktops, monitors, printers, servers, network equipment, medical devices, manufacturing devices, etc. at the client's site.
Decommissioning and Disposal: We perform proper decommissioning and disposal of old equipment, which also involves removing the asset(s) from the Asset Management Database.