SPN provides outsourced monitoring and management of security devices and systems. We leverage high-availability Security Operation Center to provide 24/7 services designed to maintain an acceptable security posture.
As a third party to your organization, our MSSP services alleviate the strain on IT teams, as well as free up crucial time the organization needs to support and expand operations.
Our MSSP services include Security Operations Center (SOC), Vulnerability Management, Risk Assessment & Dark Web Monitoring, Managed Firewall, Intrusion Detection | Intrusion Prevention, Email Protection, Web Content Filtering, Security Policy Management.
Security Operations Center (SOC)
24/7/365 threat monitoring and response for organizations, and we are continuously monitoring, and detecting threats to keep our customers IT infrastructure secure
Use tools such as but not limited to Endpoint Detection & Response (EDR), Security Information and Event Management (SIEM), which:

ERD - Combines our custom next-gen tools to provide real-time anomaly detection and alerting, forensic analysis, and endpoint remediation capabilities
SIEM - Aggregates security event data produced through monitoring, assessment, detection, and response solutions deployed across application, network, endpoint, and cloud environments

We provide threat detection, through correlation and user and entity behavior analytics, and response integrations that are managed through our security orchestration, automation, and response
Our team includes Certified Security Specialists, including Security Analysts, Security Researchers, and Threat Hunters
We handle alerts with more context by automating alert triage, incident response, and threat hunting
Vulnerability Management
While identifying potential threats is an essential step, SPN will perform vulnerability scanning on your network. These include obvious targets for cyber criminals, such as workspaces and sensitive data
With our extensive security experience, we have proved that areas, or systems that criminals want to access can be penetrated using a vulnerability two or three degrees removed from it. SPN pinpoints each vulnerability, whether it is inside an attack surface, adjacent to it, or a few degrees away
Risk Assessment & Dark Web Monitoring
We identify cyber risks and vulnerabilities by detecting attack surface and any hidden vulnerabilities that expose our clients to cyber threats
We perform Security Risk Assessments to identify security gaps on our clients' IT infrastructure. Our team creates ongoing remediation action plans and prioritize preemptive measures to harden our clients' environments
SPN provides focused, direct monitoring of marketplaces and other dark web sites to identify references to stolen data and criminal activity associated with our client's enterprise. We deliver high-value intelligence and link key points of data to threat actor personas to continue surveillance, monitor for changes in activity and mitigate future attacks
Our surveillance combines automated detection and expert human analysis that empowers us to proactively identify and defend against future attacks that originate in the dark web
Managed Firewall
Our Security Specialists provide stronger threat management by constantly monitoring firewalls, as well as responding to potential threats. We ensure that the system's network traffic is scrutinized to observe and track patterns that are used to form security parameters. Should an event occur outside of these parameters, it triggers an alert
Intrusion Detection | Intrusion Prevention
Intrusion detection by our capable team and tools involve protecting all devices and systems, as well as making sure they are not used by bad actors to harm other systems inside—or outside—your organization
Email Protection
Our threat management system protects our customers and their employees from insider threats with email protection solutions
We protect against email impersonation attacks with our email security solutions for impersonation prevention
Spear-Phishing emails are targeted towards stealing important information. We protect against spear-phishing attacks with our spear-phishing protection solution
Web Content Filtering
We offer DNS-based web filter with URL filtering using pre-defined categories
Content blocking with the option of setting time-based filtering rules such as whitelists and blacklists
Our comprehensive reporting suite generates reports on demand, and gain a real time view of internet activity with extensive drill down reports
Security Policy Management
We create, deploy, and manage client security policies and profiles
We leverage security best practices, to develop user profiles and risk scoring to establish the right security strategy and monitor ongoing to close security gaps
6 Key benefits SPN's MSSP services brings to organizations
ONE
Collaborate with clients to scale up their IT security
TWO
Provide expertise where there is an internal IT skills gap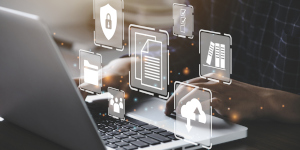 THREE
Understand and use the best security solutions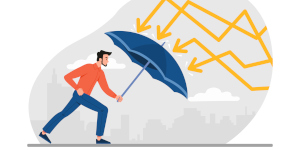 FOUR
Apply our know-how of tackling similar challenges for diverse client environments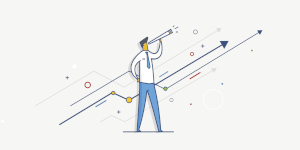 FIVE
Increase visibility into threats while expediting a security response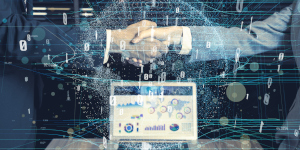 SIX
Take over security or step in to fill in-house skills / resources gaps